Individual Health
There are 3 different kinds of policies for individuals and families, based on your annual household income:
A full-priced plan purchased direct from the company (aka off-exchange or direct)
A subsidized plan purchased from our state exchange, Covered CA (aka on-exchange)
Medi-Cal (CA's Medicaid)
The chart below shows the 2019 annual income ranges for Covered CA: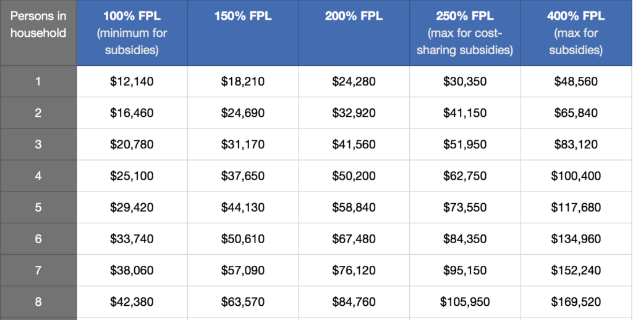 There are only two times throughout the year you can enroll in ANY policy … Open enrollment (November 1 – January 31) OR within 60 days of a Qualifying Life Event (or QLE).  Unsure of what a QLE is?  Check the image below!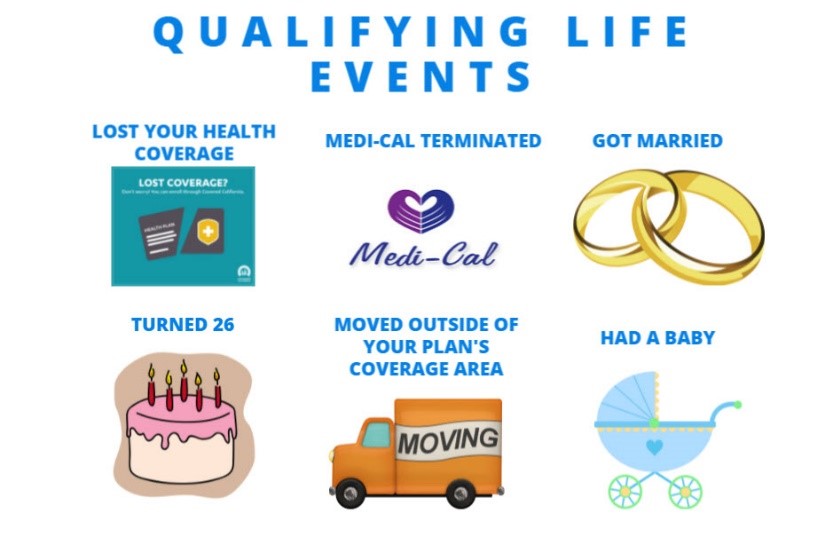 If you missed Open Enrollment, check out our Short Term options.
If you're eligible and ready to enroll, please click here for a quote OR call us for assistance!